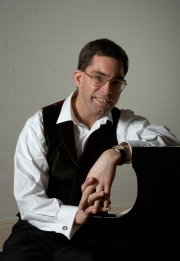 A very warm welcome to my website. I hope you enjoy exploring it and will return soon.   Do contact me if you have any enquiries about my work.
LATEST NEWS
New CDs
A profile of Joseph Phibbs' music with Ben Alden and Michael Chance is now available.   I am also delighted to have contributed a miniature work as part of a double CD in honour of the distinguished composer and broadcaster Antony Hopkins.  My recording with Andrew Swait of Britten's Diaphenia has now been reissued as part of a compilation marking the fifteenth anniversary of Signum; Diaphenia, The Owl and Witches' Song from that disc are also included in the Decca collection of Britten's complete works (65 CDs).  See the Discography page for more information on all these discs.
John Greenwood (1889–1975)
I am editing a viola sonata (dated 15 July 1958) by Greenwood for performance  and should be pleased to hear from anyone who knew the composer or his music.
Lucy Boston
I am working on a study of the life and music of author Lucy Boston and should be delighted to hear from anyone with personal memories of her.